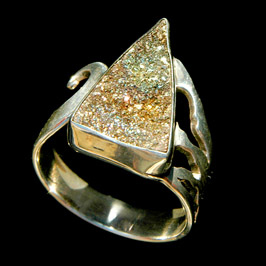 This is the content of the test post. We believe in personal honor and integrity in our dealings with all our customers. Our photos and descriptions are as accurate as we can make them; if you need more information, don't hesitate to contact us and we'll do our best to answer your questions.
Gemstones are minerals, a natural product that contain the markings and imperfections of genuine stones. Healed fractures and fissures are part of a stone's development; any gems containing these are guaranteed against breakage unless the stone is roughly handled or dropped on a hard surface. Any dyes, coatings, or other treatments are included, as far as we know about them, in the description of the stone. This said, it's possible that we might have missed a flaw in a stone and if you find one that is not acceptable to you, you are welcome to return it for a refund or store credit.
Color is an elusive quality in a gemstone: Oftentimes, stones look different under different types of light such as daylight, vs. Halogen, vs. Incandescent bulbs. The drusies on this site were photographed under halogen light so as to bring out their sparkle. Halogen light is also a light found in many jewelry stores. The cabochons were photographed professionally; they were well-lit and we have edited the photos to portray their colors as realistically as possible. Also, computer monitors have a huge variation on how they project color. Therefore, while we make every effort to be as accurate as possible in portraying the exact color of a gemstone, it might not match your expectations. In that case, you can return the stone for a refund or store credit.
Our goal is to help professional jewelry designers, students, hobbyists, collectors, and people who select stones for custom pieces–all find the stones that are perfect for them. We will make every effort to help you in this important quest.