Alex Horst Creations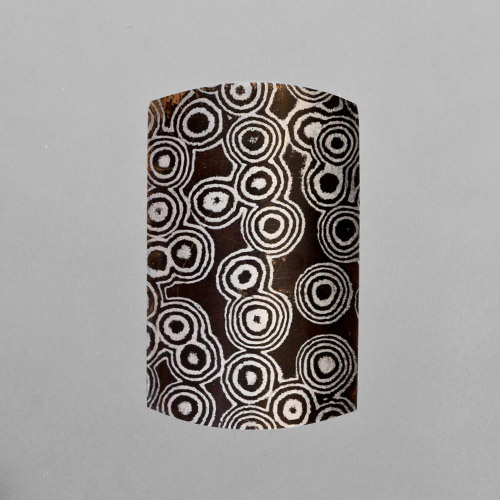 Alex Horst is probably the most multi-talented jewelry artist I've ever met: He buys his own rough, cuts and polishes his own gemstones (both cabochons and faceted pieces), builds his own settings, and crafts elegant, breathtaking finished jewelry. Both Alex and his dad (lapidarist Keith Horst) have been longtime supporters of Heart of Stone Studio, and now we are delighted to offer some of Alex's newest mokume pieces for you to use in your designs.
Mokume gane is a process developed by the Japanese. Another name for these are "married metals," usually layers of silver and copper that are fused together, rolled thin, re-layered and fused again. The spectacular patterning found in Alex's pieces took him three years of experimentation to develop. He is only making a limited number, and I am thrilled to be able to offer these here. They are less than a millimeter in thickness, but Alex has formed them so that the outer edges of most of these sit flat, while the fronts are rounded and the backs are concave. This gives the pieces extra strength. The backs are satin-finish copper or silver.
Showing all 3 results